WSSL's core program is our weekend recreational league and where most players in WSSL play. All core teams are parent coached. Each season -- Fall and Spring -- includes a minimum of 8 weekends of soccer games and practices. The number of games each season varies depending on when the Parks Department opens the fields, the weather and the number of religious or other holidays that fall during the season's schedule. WSSL has over 400 teams playing soccer in the Fall from U5 to U19 for boys and girls and about 300 teams in the Spring. The VIP division, for children with special needs, only plays in the Fall. Boys play on B teams from B6 to B19. B15 teams and older are consolidated with B19 players in a "high school division." For the most part, girls play on G teams from G6 to G19. Some girls, just a few, choose to play on B teams with boys. In some seasons, depending on registration numbers by division, divisions from two adjacent age groups might be consolidated to create a better spirit of competition allowing teams to play more teams instead of playing the same one or two teams each weekend. This typically happens in the older divisions. The U5 and VIP divisions are co-ed (both boys and girls).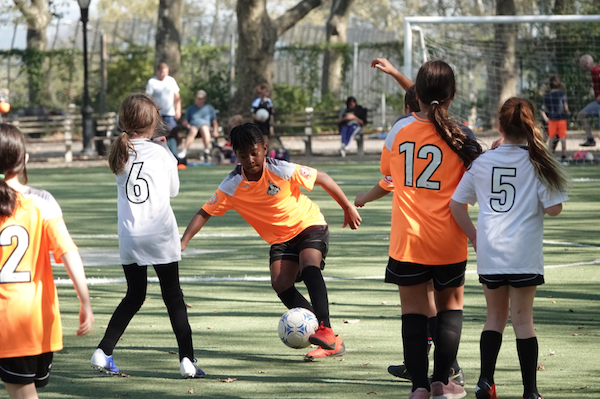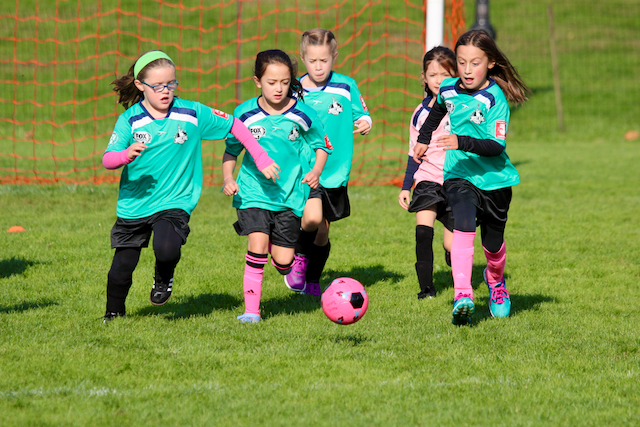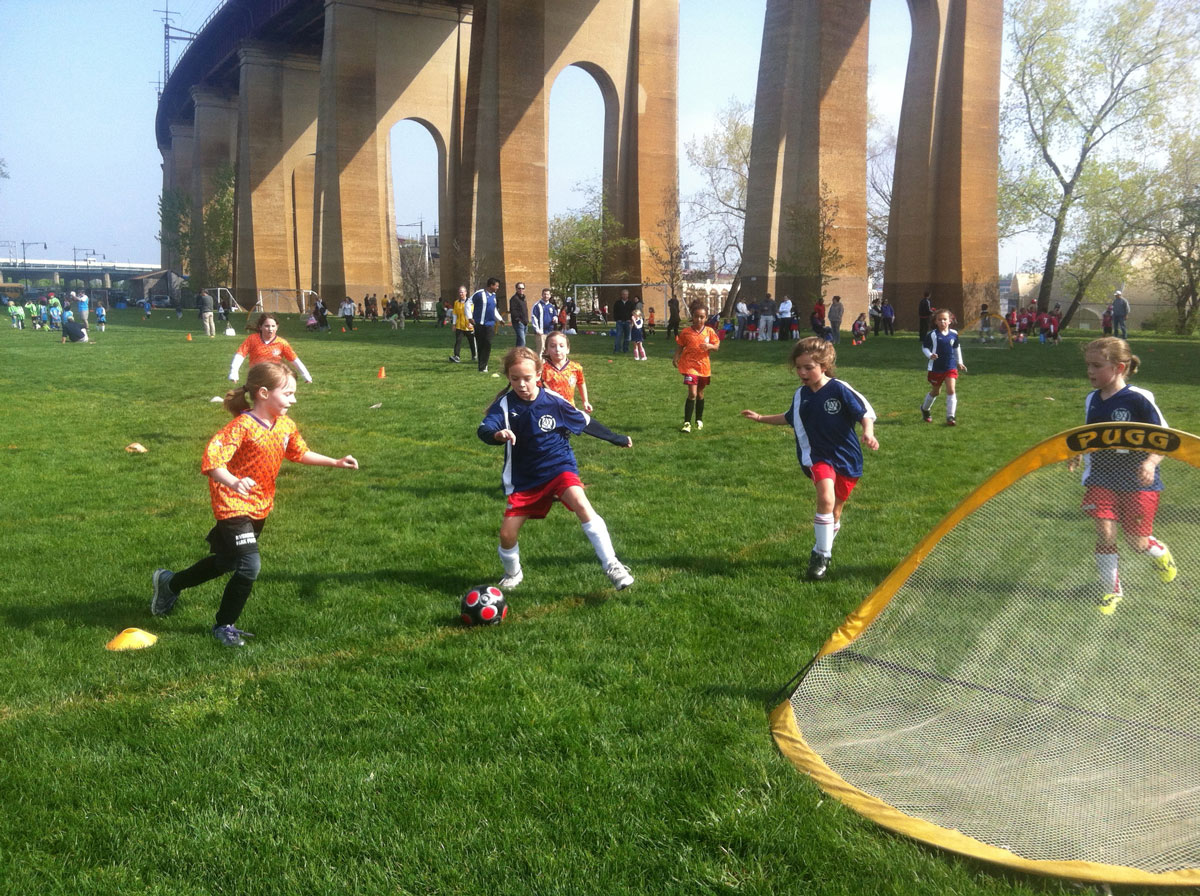 Season Dates:
Fall 2022 - September - November
(no games Columbus Day weekend)
Spring 2023 - April - June
(no games on Easter Sunday or Memorial Day weekend)
Where and When Core Plays:
Core teams play one game on either Saturday or Sunday, depending on the age group, with a team practice immediately before the game time. We use fields around Manhattan, in Riverside Park and Central Park, and on Randall's Island. Choose DIVISIONS from the menus on the home page for more information on where and when each division plays and FIELDS for directions and information about each field.
Coaching/Referees: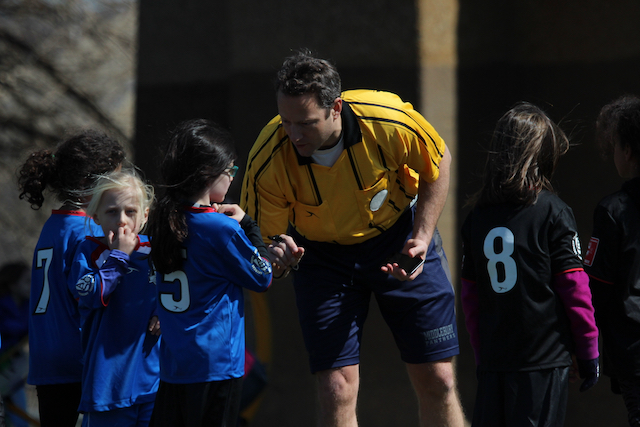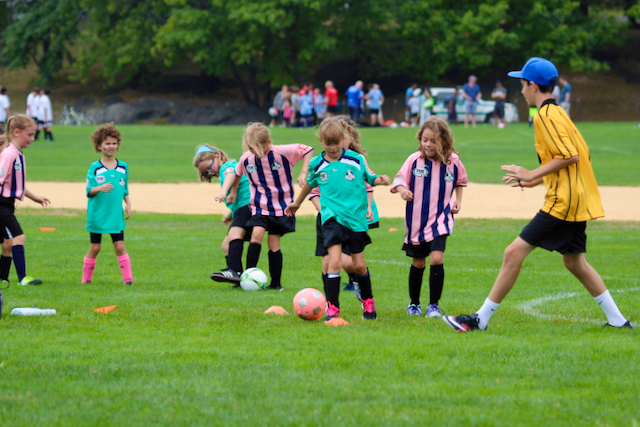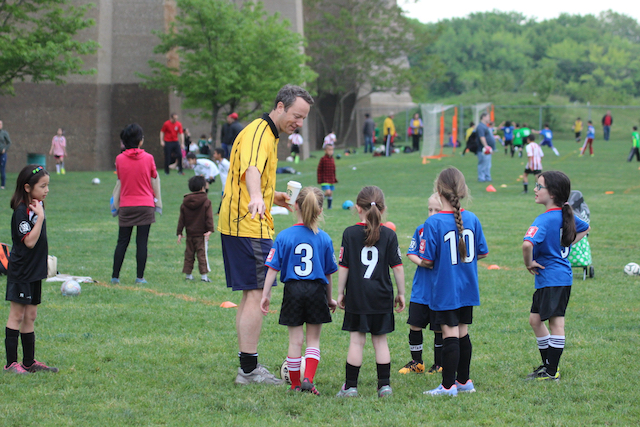 All core teams are parent coached. Coaches are provided a basic level of training based on the age of the team they will oversee. We also rely on parent volunteers to referee all of our games.
BECOME A COACH
BECOME A REFEREE
Fees/Refund Policy:
The Core Program is $175 per player per season if the registration is received by June 30 for Fall and by January 31 for Spring. After early registration ends, fees are $275 per player. Scholarships are available for families who cannot afford the fees. Refund requests for core registration fees (less a $30 administrative fee) must be received by July 15 for Fall and by March 1 for Spring. No exceptions. After those dates, there are no refunds even if you later change your mind and your child decides not to play.
Holidays:
WSSL does not play games on Yom Kippur or Easter. We sometimes play on Rosh Hashanah and Passover depending on the timing of the holiday each year. We do not play on Columbus Day weekend or Memorial Day weekend. For information on exact dates each season please refer to the WSSL home page.
Winter:
The core league only plays fall and spring. In winter, we offer indoor training as part of our Development Academy program.